march 30th My first glimpse of the team
by Greg Schaefer
Practice looked okay for me since it was my first of this year! A special player i was told to watch was tearing up the offensive line on his bull pass rushing and he was playing like it was the last play of the game!! his name to remember is Frank Trentadue #31 from UT-Martin, listed as FB/LB. Like i said this was my first practice but he was really hustling to sack the QB when on defense and on offense he was making the block to hold off the defensive rush. The timing on offense looked a little off as passes were thrown too high or they were deflected and picked off. If you were going for a pass and saw a concrete wall coming to greet you i think you would ease up though, playing on the turf at the college is a little differnt than at the Mark. A fast shifty player by the name of Quarnail Arnold #20 WR/DB from William Penn made the DB's do a lot of shuffling and cutting. This guy is 5-6 160!! good hands and concentration from what i saw. Chris Anthony #83 WR/DB made me look to see if it was the (WALL), same height,build and good hands going down the field. Practice had some fans and the officials were also there getting in there practice,even heard a fan booo at the refs!! Usually i can't make the practices since i work but being on my day off i thought i would go and meet some friends there. Can't wait to get to my seat on the 6th to see the team in action and hopefully we will win and not have any injuries since a few of our players are hurt like Damon Williams who i saw with a boot on and a couple of new faces that had injuries, Ira Gooch (hamstring) and Eric Thigpen (achilles).
A new face i have hopes on being here is Mike Schaefer #62 (no relation to me) a OL/DL from Toledo ,6-6 300 a big force and from what i saw and he does not get moved around much. Well thats it , hope you liked this little tidbit! Cut down to 21 will be announced real soon since it has to be done by monday!

april 4th Meet the Team at the Mark!!
By Greg Schaefer
The new squad looked pretty good in the light scrimmage and the Cheerleaders were performing well... The battle of the cheerleaders was full of action, each QB was sacked -pressured and had no time to throw!! LUCKY QB!! he was a male guest QB!! the fan section in 214 was getting in there practice also with a good yell--booo and you suck ref!! as a 3rd year season ticket holder i can't wait for saturdays matchup. always have a good time there with everyone around me before and during the game! Mick & Marie Nelson always have a great spread at the tailgaiting party,, getting hungry right now! hope we can sell out the place and see our boys win.. after the practice the fans were allowed down on the field for autographs and pictures with the players and cheerleeders,smiling faces on young and old as they were chatting with the players and the Deckmates.
Cape Fear isnt your typical expansion team
By Mike Vergane/ QUAD-CITY TIMES

It was obvious during the offseason that the expansion Cape Fear Wildcats were building a first-class organization.

From their ownership group, headed by Carolina Cobras owner Roddy Jones, to their general manager, Wilbur Christy, who worked under Jones at Carolina, the Wildcats had the right people in place to put together a winner. They were people who knew the nuances of arena football.

This has become even more apparent early in the season with the Wildcats 2-0 heading into their home opener against the Augusta Stallions, a game the front office expects to be a sellout.

Jones and Christy began building their coaching staff in November 2001 with the hiring of former af2 player and assistant coach Chris Siegfried.

The 32-year-old Siegrfried is no stranger to expansion teams. As a wide receiver/defensive back, he helped Augusta into the playoffs in 2000, the leagues inaugural season. Last season he moved behind the bench to become the offensive coordinator of playoff-bound Macon.

Siegfried has hired an experienced staff to work under him at Cape Fear. Assistant coach Matt Storm played with the Arena Bowl champion Orlando Predators, and former Steamwheelers assistant Troy Biladeau is the Wildcats defensive coordinator, heading a unit that ranks near the top of almost every statistical category.

I love it here, said Biladeau, whos from Fayetteville, N.C. I didnt think that I would find a coach that was as easy to work with as (former Quad-Cities head coach) Frank (Haege), but Chris (Siegfried) is every bit as easy to work for.

Biladeau has been given the freedom to call his own defensive formations from the field.

In Cape Fears 69-19 opening-night victory over Norfolk, his defense held the Nighthawks to 71 yards and tallied five sacks.

We went back and looked at the game tape, Biladeau said, and we counted a total of 22 hits on their quarterbacks.

The Nighthawks were forced to play the majority of the game with backup QB Jimmy Edmonds after starter Will Burch, a former Steamwheeler, separated his shoulder when he was sacked on the third play from scrimmage.

Through the first two games of the season, Cape Fears defense has compiled some amazing numbers. The defense has scored five times four safeties and a fumble recovery for a touchdown and its giving up only 19.5 points per game. Sound familiar?

Quad-Cities defense last season is still the best, Biladeau said when asked to compare the two. But the one area where we are stronger is in the defensive front.

Circle this game

Saturday: Bossier City Battle Wings (1-1) at Memphis Xplorers (2-0).

This is an early battle for first place in the National Conference Central Division.

After falling to Quad-Cities in its opener, Bossier City pulled off what most people would consider an upset by knocking off the Tulsa Talons 27-14 on Saturday night.

This week will be just as difficult against the undefeated Xplorers, who feature former XFL stars Tim Lester (QB, Chicago) and Russell Copleland (WR, Los Angeles).

Silvis, Ill., resident Mike Vergane covers af2 and co-hosts Inside the Huddle on Tuesdays on KJOC-1170 AM. You can also find the power poll and league news on the af2 page at http://www.arenafan.com.


Greg's Quad City SteamWheelers chat room!

Steamwheelers Schedule
Date Game
Sat, Apr. 6 Bossier City at Quad City WIN 39-34. 1-0
Fri, Apr. 12 Quad City at Louisville WIN 36-27 2-0
Sat, Apr. 20 Hawaiian at Quad City WIN 69-39 3-0
Sat, Apr. 27 Quad City at Fresno Win 62-54 4-0
May 3rd-4th Bye week
Fri, May. 10 Quad City at Peoria LOSS. 56-81 4-1
Sat, May. 18 Wichita at Quad City WIN 68-36 5-1
Sat, May. 25 Quad City at Wichita Loss 57-38 5-2
Sat, Jun. 1 Peoria at Quad City Loss 43-67 5-3
Sat, Jun. 8 Tennessee Valley at Quad City LOSS 40-60 5-4
Sat, Jun. 15 Quad City at Memphis Win 57-47 6-4
Sat, Jun. 22 Quad City at Tennessee Valley WIN 48-38 7-4
Sat, Jun. 29 Quad City at Bossier City LOSS 52-54 7-5
Sat, Jul. 6 Bakersfield at Quad City WIN 27-19 8-5
Sat, Jul. 13 Louisville at Quad City WIN 69-26 9-5
Sat, Jul. 20 Quad City at Hawaiian LOSS 55-56 9-6
Sat, Jul. 27 San Diego at Quad City WIN 58-41 10-6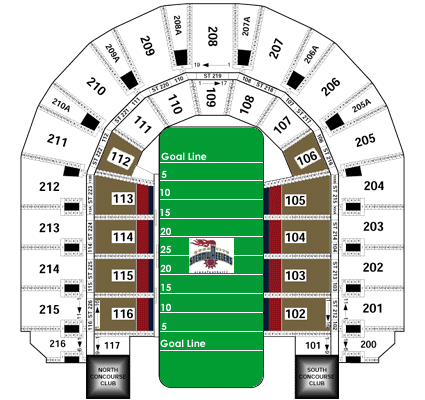 Director of Ticketing
Eric Hutchins
e-mail - gander34@yahoo.com
Phone - 319-324-4888
Fax - 319-324-4777
Box Office Number - 309-764-2000
Ticketmaster Number - 319-326-1111
Ticket Prices for Individual game tickets:
Main Deck - $15.50

Paddlewheel Deck - $12.00

Upper Deck - $12.00

Pilot's Deck - $9.00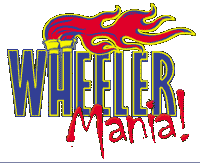 AF2 notes: Playing mind games in Richmond
By Mike Vergane/ QUAD-CITY TIMES

During the Quad-City Steamwheelers days of dominance in 2000 and 2001, there wasnt a bigger critic of Quad-Cities tactics than Richmond Speed coach Richard Davis.

So critical was Davis that the week before the 2001 ArenaCup game, his petition to the league offices almost overshadowed the game.

He insisted that Frank Haeges defenses were bolstered by illegal stunting and blitzing.

Whatever complaining Davis did seemed to draw the officials attention as the Steamwheelers were called for 10 penalties the majority of those being the 5-yard illegal defense call.

Even though Davis will not face Quad-Cities this season, an ex-Steamwheeler assistant coach, Troy Biladeau, remembered his friends in the Quad-Cities and sent a message to Davis that would remind him of that ArenaCup loss.

During a recent radio interview on KJOCs Inside the Huddle, Cape Fears defensive coordinator Biladeau joked that he might have to run a few illegal defenses when the Wildcats played Richmond, just to get under Davis skin.

Looks like he wasnt joking.

In a 36-28 loss at Richmond, Cape Fear was flagged three times for illegal defenses.

I guess the refs caught us a few times, laughed Biladeau.

Richmond travels to Cape Fear for a rematch July 19 in what should be the beginning of a fun rivalry.

Running on empty

Arena football is a passing game, and it was designed to be high scoring.

That is why six of the eight offensive players are allowed to catch passes.

Offensive linemen are judged on their pass blocking, not run blocking, and the fullback doesnt necessarily have to pick up seven yards a carry as long as he can protect the quarterback while he is in the pocket.

Because of this, it is not surprising that running backs coming out of college rarely make an impact in arena football. Ricky Whittle is the latest running back to learn from this.

Whittle, a former NFL running back, was signed as the cornerstone of the Fresno Frenzy shortly after the team was formed last winter.

On April 30, he quit.

Whittle was hampered by hamstring injuries from the beginning of camp, and according to defensive coordinator Dick Gaskell, never fully adjusted to playing defensive back.

Whittle also was upset by his lack of playing time and was not activated for the game against Quad-Cities.

He finished the season with only 37 yards of total offense.

Although most running backs do not make transition to the indoor game, there have been two players in the short history of the af2 who have enjoyed some success.

In 2000, former San Francisco 49er Terrance Flagler returned home to his native Jacksonville, Fla., and had a solid season as a WR/DB and kick returner. Last season former Nebraska Cornhusker Damon Benning moved to the offensive specialist spot and was a main weapon for the Lincoln Lightning offense until an injury ended his season.

Circle this game

Saturday, Birmingham (5-1) at Tennessee Valley (5-0). Alabama vs. Auburn played indoors. This rivalry is a nice diversion for football fans in the state of Alabama until the college season starts in September.

These two teams dont care for each other, and this game carries added importance because the winner will take over sole possession of first place in the National Conference Southern Division.